Although there are a number of reasons why StaffMate Online is the top staff scheduling software in the special events industry, we've whittled the list down to what we believe are the top ten ingredients of our tremendous success: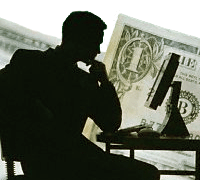 Over the past 15 years, we have witnessed scheduling companies try just about anything to earn an extra buck. $95 per hour for training & set up help. $79 per month for hosting. $5 per employee per month. We've even seen one company charge $1 for each shift you fill using their software, and that's in addition to their annual fee.
StaffMate Online is an all-inclusive, annually licensed staff scheduling program with
no set-up fees, no installation fees, no hosting fees, no support fees and no per-shift fees
.
---
"I am overly impressed with StaffMate Online! This is without a doubt the best online staffing program that I have found out there. SUPER easy to set-up and use, the employee feed-back is great and the price is awesome too."

Matt Belford, Ambrosia Catering
---
The minimum Annual License Fee for StaffMate Online is just $550.00 USD per year for 0-50 staff members. If you manage more than 50 staff members, the Annual License Fee is an incremental rate averaging 40-75¢ USD per month per staff member. For example, the Annual License Fee for 100 employees is just $968.88. The more service staff members you manage, the lower the incremental rate.