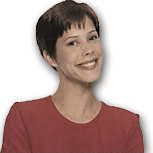 W
ithout gushing too much, I have to say that StaffMate has transformed my staffing job completely. We have saved almost $10,000 in fees for rental staff versus what we spent last year, and I believe that StaffMate is responsible for much of that savings.
Alison Powell, Grace Street Catering
---
Staffmate Online has streamlined our entire department in one month. Before Staffmate, so much of our manpower went into the organization and scheduling of our service staff. Now, that very same manpower can focus on all the finer details involved in off-site service. Staffmate has been instrumental in taking Culinary Capers up another notch! Thanks Staffmate!
Kevin Bergsma, Culinary Capers Catering Inc.
---
As my business grows and the workload increases, I am constantly looking for ways to streamline my operation. Of all of the options available, I have found Staffmate to be invaluable. Your program allows me to staff an amazing amount of parties with very little effort, and keep track of who is and who is not working. The reports make my captains' lives very easy as they know all of the info necessary and are able to make the necessary assignments prior to the job.

Thanks for a truly innovative product!
Rick Kerzner, Emilys Catering Group
---
We found StaffMate Online at catersource® 2006 and it was the single best find of the entire year!

Until finding StaffMate Online, hiring, scheduling and paying our staff was a nightmare, way worse than loading trucks and washing dishes. It's a very simple system to learn for both our office and catering staff. It's efficient, it's accurate, and most importantly, it works!
Marilyn Webster, Kinyon Catering Services
---
StaffMate Online consistently exceeds my expectations in both program performance and customer service. Our investment in the program will be more than compensated by our labor savings in the staff scheduling department. Our employees like the new system because they are more informed about our events and are better able to plan their own schedules. StaffMate Online's customer service is refreshingly thorough, helpful, prompt, and very accessible.
Michael Marchialette, Schaul's Signature Cuisine & Events
---
All I can say is 'I LOVE this program'. StaffMate Online has saved us countless hours and many headaches. It allows our management team to focus on other duties instead of on time calling staff to work. It provides a way for us to reach our entire staff immediately. The staff LOVES it as well, they can access it 24/7 and have their schedule kept for them. No more do we hear: I forgot my shift, I didn't know what time to be here, what to wear, where to be. And, staffing last minute events is now a piece of cake, one click and our entire staff has an immediate work opportunity! Thank you StaffMate!
Carol Pooler, University of Wyoming Catering
---
StaffMate Online is great! I love using this program because it saves so much time and energy! It keeps me organized, and every caterer should try it!
Nicole Labbato, Bill Hansen Catering
---
StaffMate Online saves me very much time. I am the Banquet Manager, Chief Of Staff, Captain, etc.. for a branch of a large catering company. Due to the above job list I usually work a minimum of 60 to 70 hours per week. Compared to how long staffing my events took before StaffMate, I am saving at least 10 to 15 hours per week by using the site. It is reliable and fits my needs almost perfectly. I would recommend this product to any catering company that handles large numbers of events, especially in multiple locations at once.
Gary Juergensen, Aldie Mansion
---
StaffMate Online has been a wonderful addition to our University Catering Department! It has allowed our student employees more freedom in handling their busy day-today schedules. As the staffing coordinator, StaffMate Online has helped make our department much more "paper-friendly." In addition, I have found I have a great deal more time over the course of a week to focus on other duties where previously, I would have spent numerous hours making intrusive phone calls to our staff.
Rebecca McMinn, University of Richmond Catering Department
---
I just wanted to take a minute to write you a note and let you know how much we appreciate your program "StaffMate Online". It is an amazing tool and we love it!

We currently have 144 employees in our database that we reach out to for both off premise catering and on-site banquet work. A typical day for us could involve 3-4 different venues as well as different uniforms and timing.

Staffing in our business is an incredibly time consuming and detailed job. StaffMate Online helps save us time and helps keep us organized and in touch with our staff.

The program is easy to learn and very user friendly.

I can no longer imagine ever doing my scheduling in any other manner. Thank you so much for your help, support, input and availability to us. We truly appreciate this program and would recommend it to all caterers!
Connie Jervis, Meadow Wood Manor
---
I can tell you that stafffmate has saved me hours and hours in scheduling time. My staff love it. My business growth has been enormous so anything that can help me to become more organized and shave off hours spent on the phone is a fantastic bonus. Staffmate came at a perfect time for our company. Thank You!
Susie Wardhaugh, Simply Unforgettable
---
Things have been going very well with StaffMate thus far. We have been utilizing the software since last November and it has made our scheduling process much easier. We had a very smooth transition from phones & spreadsheets to internet based scheduling. Our staff members have really enjoyed having access to go in on their own time and accept/decline shifts, check their schedule, get directions, know their uniform, etc.
Jonathon Kuznicki, Forte Belanger Catering
---
Staffmate has been a great asset for Smoothie Time, Inc. The time that I have saved making phone calls has given me more time to market my business. It is also great having a "paper" trail with times and locations for the events that my staff has accepted. I would highly recommend Staffmate to any company!
Mitch Rotker, Smoothie Time, Inc.
---
Cameron Mitchell Catering Company has been using StaffMate for our staffing scheduling needs for 2+ years now. This program has improved our work efficiency and communication with our staff incredibly. Prior to this program we had to physically call each staff member and "pencil" them in on each individual event they wanted to sign up for. With our increased volume of sales, this amounted to many events, many staff members phone calls and many of hours of our time wasted each week.

With StaffMate we can organize our events, have our administrative assistant enter them into the program, check over the details and push a button and we are up and running. Our associates are so much happier that they can plan their schedules ahead of time without waiting to try to get a hold of one of us to sign up for an event. This program has opened up so much of our time which we like to spend on sales by allowing us to delegate the inputting of events and reducing the phone calls of our associates. As a company we feel much more productive and we have much happier associates.
Melissa Johnson, Cameron Mitchell Catering
---