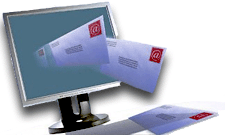 There's a very good reason why you don't see the word 'schedule' in the name of our program. StaffMate Online is so much more than just a staff scheduling tool.
Facilitating communication with staff members has always been, and will always remain, a primary focus of our software.
With your on-call staff never all in one place at the same time, relaying important messages is no simple task. But StaffMate Online provides you with the tools that you need to improve the way you convey this vital information.