Although there are a number of reasons why StaffMate Online is the top staff scheduling software in the special events industry, we've whittled the list down to what we believe are the top ten ingredients of our tremendous success: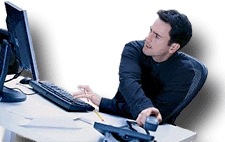 Yet another reason we remain the top staff scheduling program in the industry is our innovative approach to solving problems.
Every scheduling software company knows that, although they are few in number, there are still people out there that don't have access to the Internet. And by failing to tackle this issue, these companies have forced their clients to continue to maintain two separate methods of staff scheduling, email for connected employees and the "pencil and paper" method for those without Internet access.
Undaunted, StaffMate Online, once again, chose to lead the industry by creating our very own, unique solution: The Event Notification Call List.
---
"Our investment in the program will be more than compensated by our labor savings in the staff scheduling department."

Michael Marchialette, Schaul's Signature Cuisine & Events
---
Each event has its own "active" Event Notification Call List. And when you choose to perform an action (manually schedule, seek a reply, change shift times, change the event venue) that involves or affects an employee without email access, this staff member is automatically and instantly added to the list and the Event Notification Call List link starts to blink.

Click on this link and you are presented with all vital event information, a listing of the few staff members you still need to call regarding this event, the exact reason they need to be called and their home phone, work phone and cell phone numbers. Once contacted, the employee falls from the call list. That's what makes the list "active".

With our Event Notification Call List, you will never again have to rely on a second method of staff scheduling and no longer will you have to wonder 'Who do I still need to call?'