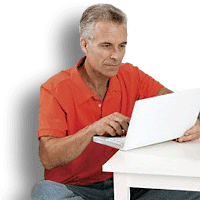 Because our staff scheduling program is Web-based, both you and your on-call staff can access StaffMate Online and all of its features from any Internet-connected computer, at any time of the day or night, from anywhere in the world.
Log in from any computer at work, from home, the library, a cyber café or even from the event site.
And StaffMate Online ensures continuity in uncertain times, cushioning the chaos caused by vacationing or ill scheduling coordinators.