Although there are a number of reasons why StaffMate Online is the top staff scheduling software in the special events industry, we've whittled the list down to what we believe are the top ten ingredients of our tremendous success: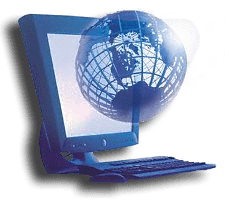 StaffMate Online can and will slash your staff scheduling calls by 75% or more and nearly eliminate employee clarification calls.
But StaffMate Online's true power comes from its ability to harness the Internet to allow you to schedule your staff in much the same manner as you do now, just without all the phone calls.
You have an upcoming event for which you need to schedule staff. Have a specific supervisor in mind? Manually schedule them with StaffMate Online.
---
"Without gushing too much, I have to say that StaffMate has transformed my staffing job completely. We have saved almost $10,000 in fees for rental staff versus what we spent last year, and I believe that StaffMate is responsible for much of that savings."

Alison Powell, Grace Street Catering
"It's a great day at Made From Scratch! At 9:00am this morning I needed staff for 109 shifts. I entered the events as per my Staffmate program, published these events in under an hour and had half of them filled before noon while I was busy doing other things."

Janet Ogden, Made From Scratch Catering
---
Are there employees you want to schedule for specific positions but you are uncertain of their availability? Use StaffMate Online's unique Seek Reply feature which "pencils" them in and notifies them to log in to either accept or reject the work request.

For the remaining positions, when you would normally start calling your staff, simply use StaffMate Online's Selective Publishing feature to instantly notify just the staff members you feel are best suited for this event. And as your employees request to work this event, you still maintain the ability to accept or reject their requests and/or move them from one shift to another or one event to another as you see fit.

If this scenario sounds familiar, it should. StaffMate Online doesn't force you to schedule your staff in one specific way. Just the opposite. We've created a robust, flexible, powerful program that allows you to continue to schedule your staff just as you do today, but without all the phone calls.