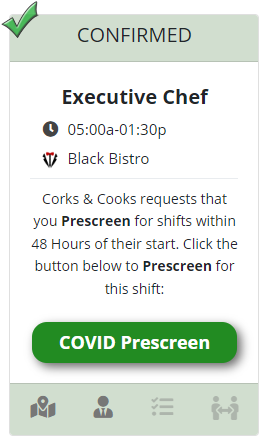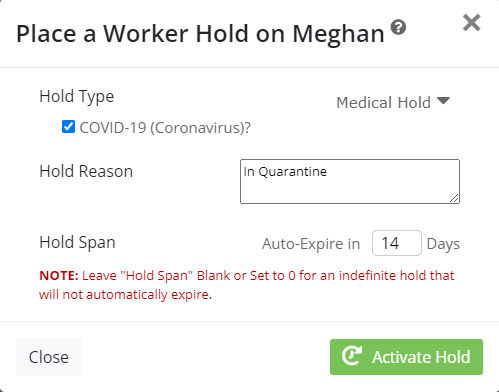 In 2020, as the COVID pandemic gripped the world, we immediately paused all client invoicing while providing a incredibly valuable resource to our clients who continued to rely on StaffMate Online to stay in touch with their staff, guiding workers to government and non-profit programs designed to provide help, supplying furlough and unemployment information, updating staff of company status and re-opening progress, notifying staff of work opportunities, etc.
We were truly humbled by the strength, selflessness and resilience of our clients and the industry as a whole.
WE NEVER RESTED:
During the downtime that was 2020 and most of 2021, we focused intently on creating easily the most comprehensive COVID tools in the industry. The best part is that these tools can also, on a dime, be refocused to any other future crisis, to ensure your stability if necessary again.
VACCINATION STATUS:
Easily assign vaccination status -- Worker Self-Reporting or Admin-Controlled
VACCINATION SCHEDULING FILTER:
Swiftly filter available workers on Vaccination Status when scheduling to fulfill client requirements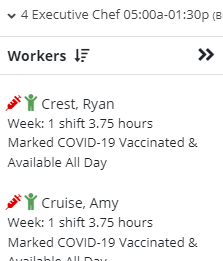 SHIFT PRESCREEN:
Activate a shift prescreen requiring workers to answer COVID screening questions prior to each shift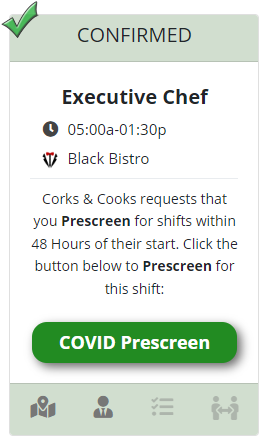 WORKER HOLDS:
When a worker tests positive, use StaffMate's Worker Holds to inactivate the worker and automatically re-instate them after a certain period of quarantine time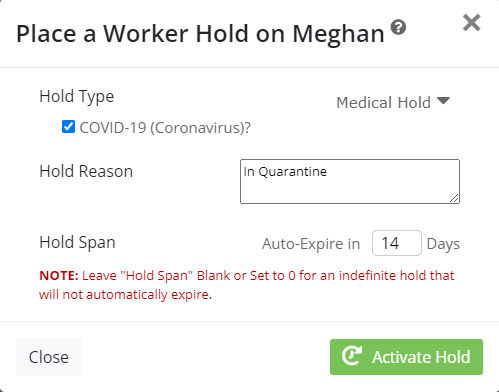 CONTACT TRACE REPORT:
When a worker tests positive, use StaffMate's Contact Trace Report to display all the events for which the worker was scheduled and the names and contact information for each worker with whom the "positive tested" employee worked.
FUTURE PROOF:
These tools were designed in such a way that they can quickly and easily be repurposed for whatever the future may hold ensuring your company can be ready on a moments notice to take on any challenge the future holds.
No other provider has a more comprehensive set of tools and is better equipped to ensure your future stability.