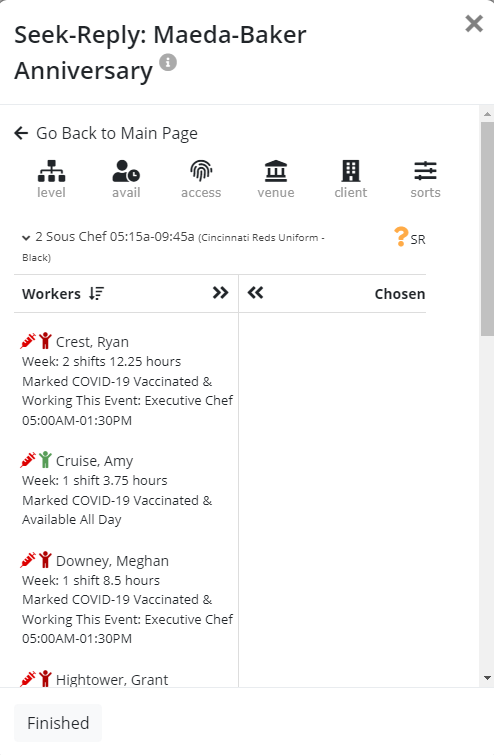 Scheduling software is only as good as its ability to provide you with the tools you need to find the right combination of workers for each job or event. Having been in the industry for over 21 years, we can unequivocally state that the Worker Selection Tool StaffMate innovated is the best such tool ever devised.
Every bit of information you need to make perfect scheduling decisions is right where you need it, including already scheduled shifts & hours, conflicting shifts, availability and vaccination status.
Too many choices? Have specific requirements? Use the filters to swiftly narrow down to, say, Level 1 Bartenders who are preferred at the venue, are fully vaccinated and speak Japanese, all with just a few clicks of the mouse.
Then, with the remaining workers, ensure the fair distribution of shifts. Sort them by number of shifts or hours already scheduled this week, by seniority, by level, or by the last shift for which they were scheduled or the last shift they worked.
We don't think (in fact we're fairly certain) you will find a more powerful worker selection tool anywhere. Take a test drive by enrolling in the free trial below.