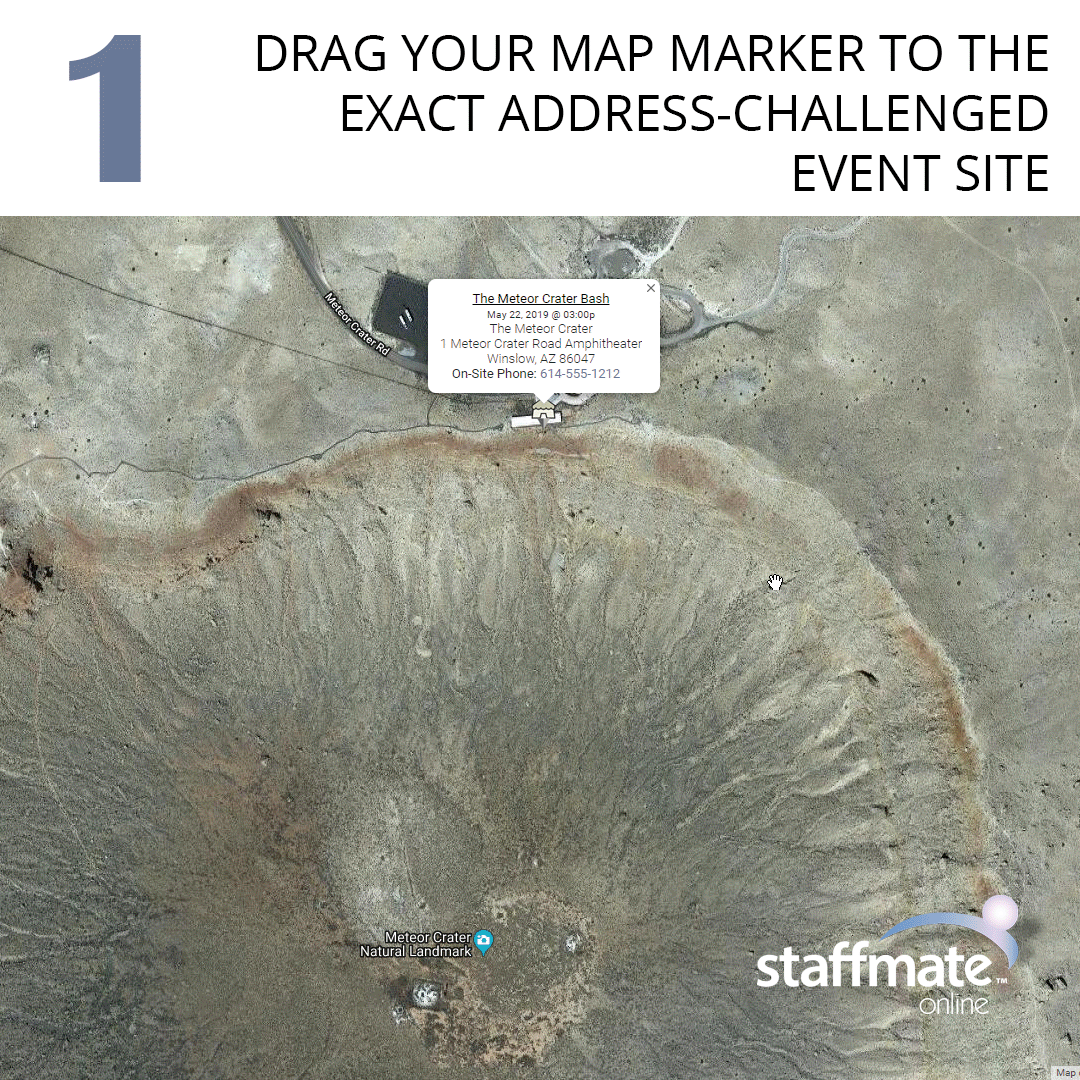 Have you ever stopped to take note of the number of event-day calls your on-site managers receive from workers? Relying on ambiguous mapping and written directions can be a significant source of event-day stress. With StaffMate Online's exclusive movable precision Google map markers and integrations with Google, Waze, Apple Maps, Uber and Lyft, you can make these calls obsolete.
Event professionals know that Google, the mapping Gold Standard, often struggles with addressing at Parks, Universities, Fairgrounds, Beaches, Large Resorts & Estates, Zoos, Marinas & more.
But because StaffMate gives you the ability to drag & drop event map markers onto the exact event sites, our geofence performs flawlessly at every conceivable map location, precise to home plate on a baseball field.
And then, once you've placed the marker, our precise coordinates feed directly into the worker's Google, Waze, Apple Maps, Uber and Lyft mobile apps so staff can effortlessly book rides or get directions (driving, walking, biking & transit) with just two clicks! And without ever having to type or paste an address.
But what about gated, remote parking and transit environments? Might your workers still get lost between the parking lot or transit stop and the actual event site? Nope. Thanks to your precise event marker placement, workers can use Google walking directions to see exactly how to get from the transit stop or remote parking lot to the check-in spot.
No matter how you look at it, StaffMate has innovated the industry's most sophisticated mapping and geofencing ecosystem by deploying our own custom architecture to bind world-class technologies together into the perfect mapping solution for our clients and their workers.