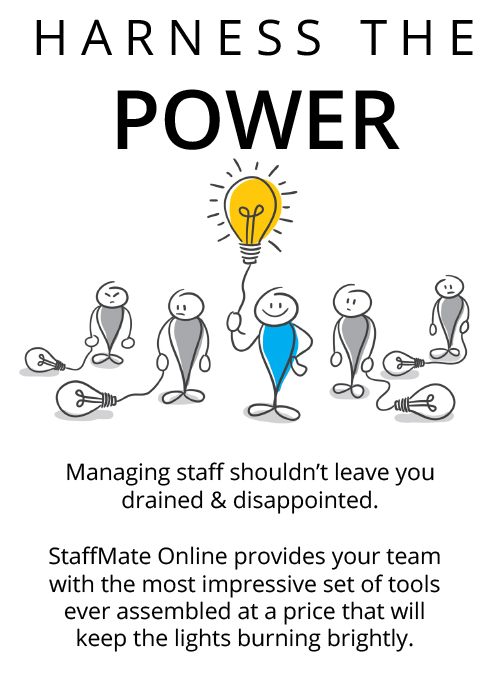 When we first unleashed StaffMate Online 21 years ago, it didn't take us long to recognize that StaffMate's real identity was less scheduling software and more a communications platform. After all, if scheduling was your only concern, you could simply write a worker's name down on a piece of paper and they would be scheduled.
We realized quickly that the REAL power of our software was going to be in communicating the necessary information TO AND FROM you and your workers.
Scheduling coordinators are the TRUE CENTER of catering operations. Don't get us wrong, without sales, food, trucks and creativity, there is no catering, but think about it for a second.
ALL event day details (who, what, why, when & where) flow to and through you to all those you trust to execute your event. THEN details come flooding back from the event (hours, feedback, issues). These details pass through you and back out to everyone else in your organization: Payroll, Operations, Warehouse, Admin, HR and ultimately, the Owners.
Scheduling coordinators are the center of the entire operation. StaffMate was the first to understand that role and that's why messaging and communication is the most valuable part of our offering.
We boast a plethora of automated messages that will keep your workers informed of schedule changes, work opportunities, cancellations and confirmed shifts. You also have very powerful tools to author and send messages to your entire staff or a subset of workers filtered to a needle in a haystack.
No matter whether the message origin is automated or authored, each message is multichannel, meaning that each message is sent out all three of the following ways:
1)

Push Notification

- Just like the notifications you receive from other apps like Facebook and Instagram, which pop up and chime just like text messages, our push notifications offer the additional benefit of opening the worker's StaffMate mobile app so that they can more quickly review opportunities, accept offers and confirm changes.

2)

Traditional Email

- Directly to the worker's email address (all messaging is always individually addressed for worker privacy).

3)

Our Built-In StaffMate Message Inbox

- Each worker and admin has their own Message Inbox in their StaffMate Online account. This is a clutter-free, full service mailbox where all StaffMate automated and authored messages are stored.


What makes all this so perfect is that each message channel complements the others and offers a redundancy to ensure that important messages are not missed.
To offer one final layer of redundancy to the evening-before confirmed shift reminders, we send a text message reminder to each worker confirmed to work a shift the next day.
We know information distribution is the heartbeat of StaffMate Online and that's exactly why we have spent the last 21 years assembling the right combination of communication tools that leave no room for error.